A Circle of Wellness: Hesa Spa Supports OurDream Charity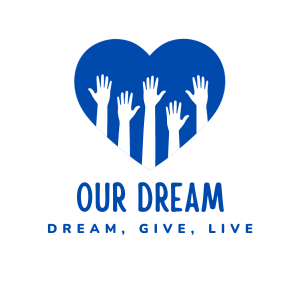 At Hesa Spa, wellness is at the heart of everything we do, but our mission goes beyond the spa. We aim to create a circle of well-being that touches lives beyond our walls. That's why we proudly support the OurDream Charity by donating 5% of our profits to their transformative work.
In 2021, Zibi Tappert was moved by the resilience and joy of children in an orphanage on the remote Indonesian island of Kei Besar. His visit not only led to the inception of OurDream but also drove home the critical needs of families living in extreme poverty. Operating with unparalleled transparency, OurDream's innovative system connects donors directly to local shops that provide essential supplies to families and orphanages in need.
Our Alignment with OurDream
Direct and Meaningful Impact: Just like the personalized experiences at Hesa Spa, OurDream ensures every donation has a direct, meaningful impact. The charity covers all operational costs, ensuring 100% of contributions go towards purchasing essential supplies.
Local Empowerment: Focusing on the overlooked communities of the remote Maluku islands of Indonesia, OurDream's work resonates with our desire to create positive local impact.
Transparency and Integrity: OurDream operates with full financial transparency, aligning with our own values of honesty and integrity.
How Our Partnership Amplifies Your Wellness Experience
Every time you indulge in a treatment at Hesa Spa, you're also contributing to a wider circle of wellness. Your experience with us helps provide monthly supplies to families and critical needs to orphanages. We extend the feeling of well-being and self-care that you experience here at the spa to those who need it most.
About OurDream Charity
To date, OurDream has spent $8,425 directly on providing essential supplies. With your help, we can increase that number and offer even more impactful support.
Get Involved
Visit ourdream.app to learn more about how you can make a difference. Every donation, whether $57 for a family or $120 for an orphanage, goes a long way in fulfilling the charity's dream—because everyone deserves to dream, and it's our dream to make it happen.
Thank you for being a part of our community and for helping us extend our circle of wellness to those who need it most. Together, we can create a better world, one person and one treatment at a time.